ENVIRONMENT AND CLIMATE FUND
History
The "Nature Conservation Fund" was established by the State Great Khural Resolution 188 adopted in 1998 based on Article 34 of the Law on Environmental Protection. The organization and staffing of the fund have renewed by Resolution 189 of the Government of Mongolia in 2012. Subsequently, the "Nature Conservation Fund" was reorganized as "Environment and Climate Fund (ECF)" following the decision of the State Great Khural session held on February 9, 2017.
Mission Statement
To take part in investigating the nature and climate change to collect data for further interpretation and analysis as well as to conserve nature, to use its treasury sustainably and to promote the rehabilitation of nature, to introduce advanced technologies to reduce polluting and toxic activities, to establish new environmental policies that enable the protection of nature and biodiversity, to encourage the development of monitoring systems and to educate the citizens and business organizations about the implications of ecology.
Financial Disbursement
Revenue and disbursement are managed by the Government budget by "Government Special Fund Law" section 7.3 of Article 7.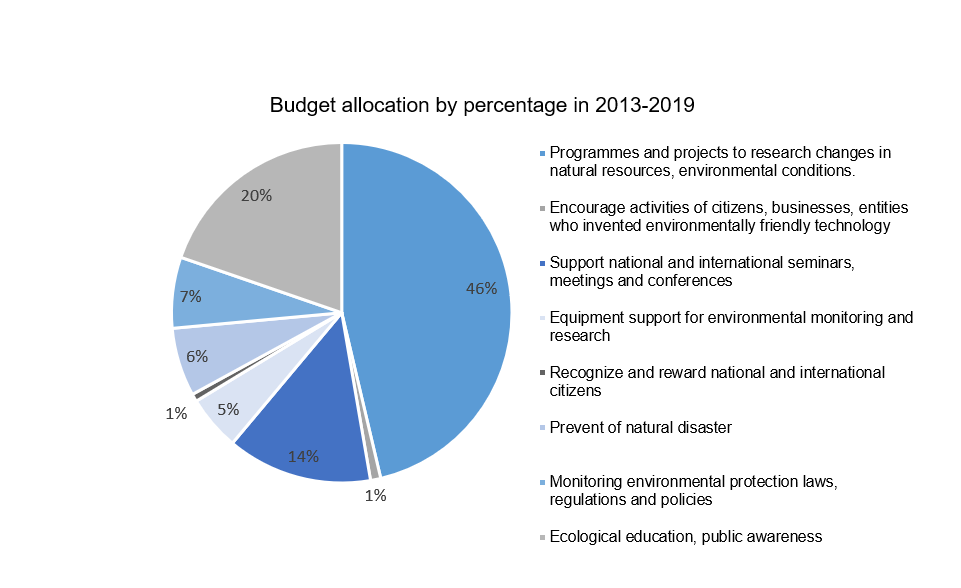 Environment and Climate fund
Mr. BAATARCHULUUN LKHAGVA
Director
mail address: [email protected] phone number: +976 310743
Mr. GANBAYAR ULZIISUREN
Officer
mail address: [email protected] phone number: +976 7000-0753
Ms. OYUNTUNGALAG PUREVDORJ
Accountant
mail address: [email protected] phone number: +976 310743
Mr. GANTULGA BOLDBAATAR
Administrative Officer
mail address: [email protected]
Ms. OTGONTSETSEG DORJDEREM
Budget Planning Officer
mail address: [email protected] phone number: +976 7000-0753